Skin Cancer Awareness Month May 2021
May is Skin Cancer Awareness Month, so why not check out some of the Healthcare Library of Northern Ireland's useful skin cancer and general dermatology resources?
E-books: Find these by using Library Search at https://healthcarelibrary.qub.ac.uk/ and limiting results using the resource type 'eBooks'. Various on-line books are available, including our most recent dermatology e-book, Dermoscopy: The Essentials (3rd ed).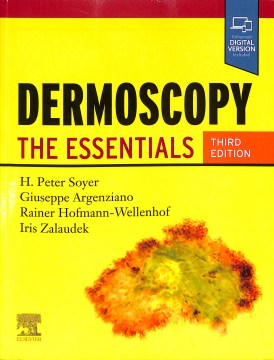 E-journals: Find these using the E-Journals A-Z at https://healthcarelibrary.qub.ac.uk/ and searching for a specific journal or 'dermatology' to view all relevant journals. Titles available up to the current issue include Clinics in Dermatology, Experimental Dermatology, and Journal of Dermatology.
Dermatology current awareness bulletin: Access the full text of the latest dermatology journal articles, Cochrane systematic reviews and NICE guidelines by subscribing to the Healthcare Library's dermatology current awareness bulletin. View past issues, and subscribe, by going to: https://libguides.qub.ac.uk/healthcarelibrary/medicinebulletins/dermatology
If you have any questions about accessing or using the above resources, please contact your Specialist Librarian or local branch of the Healthcare Library.